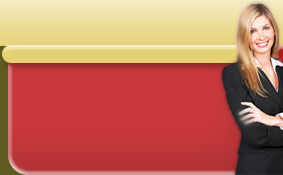 "Call attorney Dennis Depew for an appointment to discuss your divorce, family law or estate planning issues or to set up a mediation session"

       CALL (620) 325-2626

If you live in Southeast Kansas and are considering the possibility of divorce call for a free copy of divorce attorney Dennis Depew's helpful brochure "Basics of Divorce in Kansas". You will receive the brochure just a day or two after you request it.

Divorce is stressful. There is no need to make it more stressful by wondering what your legal rights are or by putting off consulting an experienced divorce lawyer.

Dennis has over thirty years experience as a  Kansas domestic litigation attorney handling divorce cases and related family law matters.

About Kansas Attorney-Mediator Dennis Depew

In May, 2015 Kansas Attorney General Derek Schmidt appointed Dennis D. Depew as Deputy Attorney General for Civil Litigation and Dennis is no longer associated with Depew Law Firm. He may be contacted on personal matters at dennisdepew@terraworld.net. Contact on Depew Law Firm matters should be directed to Doug Depew at doug@depewlaw.biz.
DENNIS DEPEW is Administrative Partner in the Depew Law Firm in Neodesha, Kansas. He graduated from Independence, KS Community College in 1978 (A.A.), Kansas University in 1980 with a Bachelor of Science in Business Degree and the University of Kansas School of Law in 1983. Dennis served as President of the Kansas Association of School Boards 2012-2013. He has served on the Kansas Bar Association's Board of Governors since being elected in 2005 and was elected as Secretary-Treasurer of the KBA in 2010 and Vice President in 2011. Dennis served as President of the Kansas Bar Association 2013-14​.

As part of his general law practice, Dennis has over thirty years experience as a divorce attorney handling family law matters including adoptions, child custody litigation, child support disputes as well as both straightforward and complex divorce cases.  He is one of the most experienced divorce lawyers in Southeast Kansas. His clients have been located throughout Southeast Kansas, including clients living in and near Chanute, Cherryvale, Coffeyville, Fredonia, Independence, Neodesha and Parsons. He has many years of experience in estate planning, probate and non-profit organizations. He has spoken on the subject of estate planning to local and area organizations. Dennis is approved by the Kansas Supreme Court as a Civil Mediator and a Domestic Law Mediator. He has been appointed as a Domestic Case Manager and Special Master by judges in especially difficult family law matters to resolve these complex cases. Dennis has served as Chairman of several Professional Negligence Screening Panels. He has served as President and Secretary-Treasurer of the Kansas Bar Association's Alternative Dispute Resolution Section. Dennis served on the Kansas Board for Discipline of Attorneys from 1999 to 2014 and has lectured to attorneys on Ethics at various seminars. Dennis has served as Buffalo City Attorney and Assistant Neodesha City Attorney.

Divorce Attorney-Lawyer Dennis Depew has represented clients in Kansas District Courts in Chanute (Neosho County), Coffeyville (Montgomery County), Columbus (Cherokee County), Fredonia (Wilson County), Howard (Elk County), Independence (Montgomery County), Iola (Allen County), Parsons (Labette County), Pittsburg (Crawford County), Sedan (Chautauqua County) and Yates Center (Woodson County).